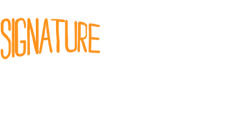 A taste to satisfy any craving
For over 15 years, we've created new sandwiches while staying true to our classics. Looking for a hot sandwiches fix? We have those, too!
Lunch Sandwiches Key:
Select Markets
Gluten Free
Seasonal
Specialty
Deli Classics
Hand selected happiness
Pick your sandwich pleasure from a variety of top quality meats, cheeses and vegetables.
Burgers
We've beefed up our menu in a big way!
Bacon & Blue Burger

A burger topped with bacon, swiss cheese, blue cheese and apple cider slaw, grilled on rye bread

Bacon & Blue Burger

A burger topped with bacon, swiss cheese, blue cheese and apple cider slaw, grilled on rye bread

Nutrition Facts

Serving Size

1 Burger (332g)

Calories

770

% Daily Value *
Total Fat

53g

82%

Saturated Fat

23g

115%
Cholesterol

145mg

48%
Sodium

1360mg

57%
Total Carbohydrate

35g

12%

Dietary Fiber

4g

16%

Sugars

9g

Protein

41g

82%
* The Percent Daily Values are based on a 2,000 calorie diet, so your values may change depending on your calorie needs. The values here may not be 100% accurate because the recipes have not been professionally evaluated nor have they been evaluated by the U.S. FDA.

Ingredients

RYE BREAD (UNBLEACHED ENRICHED FLOUR [WHEAT FLOUR, MALTED BARLEY FLOUR, NIACIN, REDUCED IRON, THIAMINE MONONITRATE, RIBOFLAVIN, FOLIC ACID], WATER, RYE FLOUR, YEAST, WHEAT FLOUR, SALT, FUMARIC ACID, MALTED BARLEY FLOUR, MALT POWDER [DRIED CORN SYRUP, BARLEY MALT EXTRACT], AND 2% OR LESS OF EACH OF THE FOLLOWING :ACETIC ACID, LACTIC ACID, FULLY REFINED SOYBEAN OIL, WHEAT GLUTEN, WHOLE CARAWAY SEED, GRANULATED SUGAR, CALCIUM PROPIONATE [TO RETAIN FRESHNESS], DOUGH IMPROVER [MALTED WHEAT FLOUR, ENZYMES AND 2% OR LESS OF ASCORBIC ACID], CALCIUM SULFATE, ENZYMES), BEEF STEAKBURGER (BEEF, SALT, SODIUM PHOSPHATES, SPICE), APPLE CIDER SLAW (GREEN CABBAGE, RED CABBAGE, CARROT, APPLE CIDER VINAIGRETTE [SOYBEAN OIL, WATER, HIGH FRUCTOSE, CORN SYRUP, VINEGAR {BALSAMIC, CIDAR}, APPLE JUICE CONCENTRATE, EGG YOLK, CONTAINS LESS THAN 2% OF: SUGAR, SALT, NATURAL FLAVOR, XANTHAN GUM, POTASSIUM SORBATE AND CALCIUM DISODIUM EDTA AS PRESERVATIVES, SPICES, ONION, PROPYLENE GLYCOL ALGINATE, GARLIC, CITRIC ACID]), SWISS CHEESE (PASTEURIZED PART-SKIM MILK, CHEESE CULTURE, SALT, ENZYMES), BACON (CURED WITH WATER, SALT, SUGAR, MAPLE FLAVOR [WATER, MIXED TRIGLYCERIDES, FLAVOR, GELATIN, CORN SYRUP, CARAMEL COLOR, CITRIC ACID, SODIUM CARBOXYMATHYLCELLULOSE GUM, GUM ARABIC, XANTHAN GUM, SODIUM BENZOATE], SODIUM ERYTHORBATE, SODIUM NITRITE), BLUE CHEESE CRUMBLES (PASTEURIZED MILK, CHEESE CULTURE, SALT, ENZYMES, MOLD, NATAMYCIN, POWDERED CELLULOSE TO PREVENT CAKING), BUTTER SUBSTITUTE (SOYBEAN OIL, HYDROGENATED SOYBEAN OIL WITH SALT, SOY LECITHIN, NATURAL AND ARTIFICIAL FLAVOR, TBHQ AND CITRIC ACID ADDED AS PRESERVATIVES, ARTIFICIAL COLOR, DIMETHYLPOLYSILOXANE ADDED AS AN ANTI-FOAMING AGENT)

Allergens

EGGS; DAIRY; SOY; WHEAT

×

Barnyard Burger

A burger topped with an egg, cheddar cheese and secret sauce on an Asiago Parmesan bagel

Barnyard Burger

A burger topped with an egg, cheddar cheese and secret sauce on an Asiago Parmesan bagel

Nutrition Facts

Serving Size

1 Burger (332g)

Calories

920

% Daily Value *
Total Fat

54g

83%

Saturated Fat

19g

95%
Cholesterol

335mg

112%
Sodium

1560mg

65%
Total Carbohydrate

68g

23%

Dietary Fiber

4g

16%

Sugars

12g

Protein

45g

90%
* The Percent Daily Values are based on a 2,000 calorie diet, so your values may change depending on your calorie needs. The values here may not be 100% accurate because the recipes have not been professionally evaluated nor have they been evaluated by the U.S. FDA.

Ingredients

ASIAGO-PARMESAN BAGEL (PLAIN BAGEL [UNBLEACHED ENRICHED FLOUR {WHEAT FLOUR, MALTED BARLEY FLOUR, NIACIN, REDUCED IRON, THIAMIN MONONITRATE, RIBOFLAVIN}, WATER, MALTOFERM, SALT, MALT, BAKERS YEAST], ASIAGO PARMESAN SHRED [ASIAGO CHEESE {PASTEURIZED MILK, CHEESE CULTURE, SALT, & ENZYMES}, PARMESAN CHEESE {PART-SKIM MILK, CHEESE CULTURE, SALT & ENZYMES}, POWDERED CELLULOSE WITH ENZYMES {TO PREVENT CAKING}], ITALIAN SPICE [CORN MEAL, SPICES, SUGAR, SALT, DEHYDRATED ONION, DEHYDRATED GARLIC, RED PEPPER, PAPRIKA]), BEEF STEAKBURGER (BEEF, SALT, SODIUM PHOSPHATES, SPICE), FRESH CRACKED EGG (PASTEURIZED EGGS), CHEDDAR CHEESE (PASTEURIZED MILK, CHEESE CULTURE, SALT, ENZYMES [ANNATTO VEGETABLE COLORING - IF COLORED]), BACON (CURED WITH WATER, SALT, SUGAR, MAPLE FLAVOR (WATER, MIXED TRIGLYCERIDES, FLAVOR, GELATIN, CORN SYRUP, CARAMEL COLOR, CITRIC ACID, SODIUM CARBOXYMATHYLCELLULOSE GUM, GUM ARABIC, XANTHAN GUM, SODIUM BENZOATE), SODIUM ERYTHORBATE, SODIUM NITRITE), BRUE-B-Q SAUCE (MAYO [SOYBEAN OIL, WATER, CORN SYRUP, EGG YOLK, DISTILLED AND CIDER VINEGAR, SALT, SPICE, CALCIUM DISODIUM EDTA {ADDED TO PROTECT FLAVOR}], SWEET RELISH [RELISH STOCK {CUCUMBERS, CABBAGE, WATER, SALT, CALCIUM CHLORIDE}, HIGH FRUCTOSE CORN SYRUP, DISTILLED WHITE VINEGAR, SODIUM BENZOATE AND POTASSIUM SORBATE AS PRESERVATIVES, GUAR GUM, ALUM, XANTHAN GUM, DEHYDRATED RED BELL PEPPERS, EXTRACTIVES OF TURMERIC, FD&C YELLOW #5 AND BLUE #1, NATURAL FLAVORINGS, POLYSORBATE 80], HICKORY BROWN SUGAR BBQ SAUCE [HIGH FRUCTOSE CORN SYRUP, VINEGAR, TOMATO PASTE, MODIFIED FOOD STARCH, CONTAINS LESS THAN 2% OF: SALT, NATURAL HICKORY SMOKE FLAVOR, PINEAPPLE JUICE CONCENTRATE, SPICES, CARAMEL COLOR, SODIUM BENZOATE AS A PRESERVATIVE, MOLASSES, CORN SYRUP, GARLIC, SUGAR, TAMARIND, NATURAL FLAVOR], SRIRACHA SAUCE [CHILI, SUGAR, SALT, GARLIC, DISTILLED VINEGAR, POTASSIUM SORBATE, SODIUM BISULFITE AND XANTHAN GUM]), PEPPER.

Allergens

EGGS; DAIRY; SOY; WHEAT

×

Bistro Burger

A burger topped with Cheddar cheese, secret sauce, lettuce, tomato and pickled onions, served on choice of bagel

Bistro Burger

A burger topped with Cheddar cheese, secret sauce, lettuce, tomato and pickled onions, served on choice of bagel

Nutrition Facts

Serving Size

1 Burger (354g)

Calories

850

% Daily Value *
Total Fat

44g

68%

Saturated Fat

15g

75%
Cholesterol

110mg

37%
Sodium

1470mg

61%
Total Carbohydrate

79g

26%

Dietary Fiber

4g

16%

Sugars

13g

Protein

33g

66%
* The Percent Daily Values are based on a 2,000 calorie diet, so your values may change depending on your calorie needs. The values here may not be 100% accurate because the recipes have not been professionally evaluated nor have they been evaluated by the U.S. FDA.

Ingredients

BEEF STEAKBURGER (BEEF, SALT, SODIUM PHOSPHATES, SPICE), PLAIN BAGEL (UNBLEACHED ENRICHED FLOUR [WHEAT FLOUR, MALTED BARLEY FLOUR, NIACIN, REDUCED IRON, THIAMIN MONONITRATE, RIBOFLAVIN, FOLIC ACID], WATER, MALT SYRUP, SALT, BAKERS YEAST), FRESH TOMATO, LETTUCE, CHEDDAR CHEESE (PASTEURIZED MILK, CHEESE CULTURE, SALT, ENZYMES [ANNATTO VEGETABLE COLORING - IF COLORED]), PICKLED RED ONIONS (FRESH RED ONIONS, WHITE VINEGAR, SUGAR, SALT), BRUE-B-Q SAUCE (MAYO [SOYBEAN OIL, WATER, CORN SYRUP, EGG YOLK, DISTILLED AND CIDER VINEGAR, SALT, SPICE, CALCIUM DISODIUM EDTA {ADDED TO PROTECT FLAVOR}], SWEET RELISH [RELISH STOCK {CUCUMBERS, CABBAGE, WATER, SALT, CALCIUM CHLORIDE}, HIGH FRUCTOSE CORN SYRUP, DISTILLED WHITE VINEGAR, SODIUM BENZOATE AND POTASSIUM SORBATE AS PRESERVATIVES, GUAR GUM, ALUM, XANTHAN GUM, DEHYDRATED RED BELL PEPPERS, EXTRACTIVES OF TURMERIC, FD&C YELLOW #5 AND BLUE #1, NATURAL FLAVORINGS, POLYSORBATE 80], HICKORY BROWN SUGAR BBQ SAUCE [HIGH FRUCTOSE CORN SYRUP, VINEGAR, TOMATO PASTE, MODIFIED FOOD STARCH, CONTAINS LESS THAN 2% OF: SALT, NATURAL HICKORY SMOKE FLAVOR, PINEAPPLE JUICE CONCENTRATE, SPICES, CARAMEL COLOR, SODIUM BENZOATE AS A PRESERVATIVE, MOLASSES, CORN SYRUP, GARLIC, SUGAR, TAMARIND, NATURAL FLAVOR], SRIRACHA SAUCE [CHILI, SUGAR, SALT, GARLIC, DISTILLED VINEGAR, POTASSIUM SORBATE, SODIUM BISULFITE AND XANTHAN GUM]).

Allergens

EGGS; DAIRY; SOY; WHEAT

×
Lunch Sandwiches