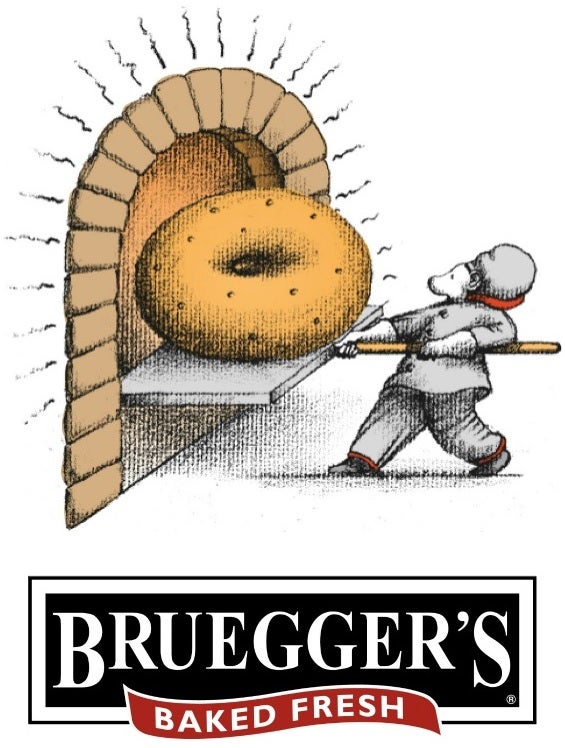 Everyone knows that New York City is the home of the best-tasting, most authentic bagels anywhere. So when the idea for Bruegger's was born in 1983, the first thing we did was head for the Big Apple.
We learned the time-honored, traditional methods that had made New York famous for bagels such as kettle-cooking the bagels before baking them in a real stone hearth oven. We spent two and a half years working with a professional bagel baker to perfect our recipe and process. Then we set off on our mission to introduce the authentic taste of New York-style bagels to the rest of America
Our neighboring state played an important role, too. Real, made-in-Vermont cream cheese provides the smooth, delicious foundation for a dozen unique blends you'll find only in our bakeries. From Onion & Chive to Jalapeño to Bacon Scallion, there's a spread to complement every bagel — and fulfill every craving.
Bruegger's Bagels Today
Now in our 35th year, Bruegger's Bagels operates nearly 260 bakeries nationwide. Our menu has grown to include sandwiches for breakfast and lunch, garden-fresh salads, hearty soups, desserts and custom-roasted coffee — but the essence of Bruegger's hasn't changed. We're still committed to serving genuine, New York-style bagels and real, made-in-Vermont cream cheese. Because that's not just what we do; it's where we come from. Taste the difference for yourself today!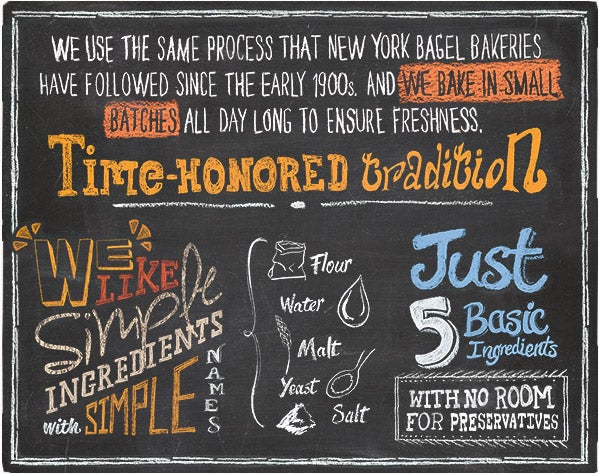 Let's stay connected.