Bruegger's Bagels spices up its winter menu with some of the year's hottest flavor trends from around the globe and new twists on American classics.
For the first time i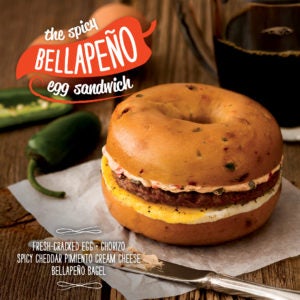 n more than two years, Bruegger's Bagels introduces an all-new variety to its 100-percent real made-in-Vermont cream cheese lineup. The new Spicy Cheddar Pimiento cream cheese is made with grated sharp cheddar, chopped pimiento peppers, jalapeños, garlic, onion and black pepper, and adds a kick of spice and texture to any bagel or sandwich.
Turning up the heat a little more is the limited-time-only Spicy Bellapeño Egg sandwich, featuring a fresh-cracked egg, chorizo sausage and Spicy Cheddar Pimiento cream cheese, on the new Bellapeño bagel, made with red bell peppers and jalapeños.
Infusing international flavor onto the classic Bruegger's Bagels menu is the Mo Rockin' turkey sandwich featuring harissa, a spicy, aromatic red pepper paste used in African and Middle Eastern cuisine.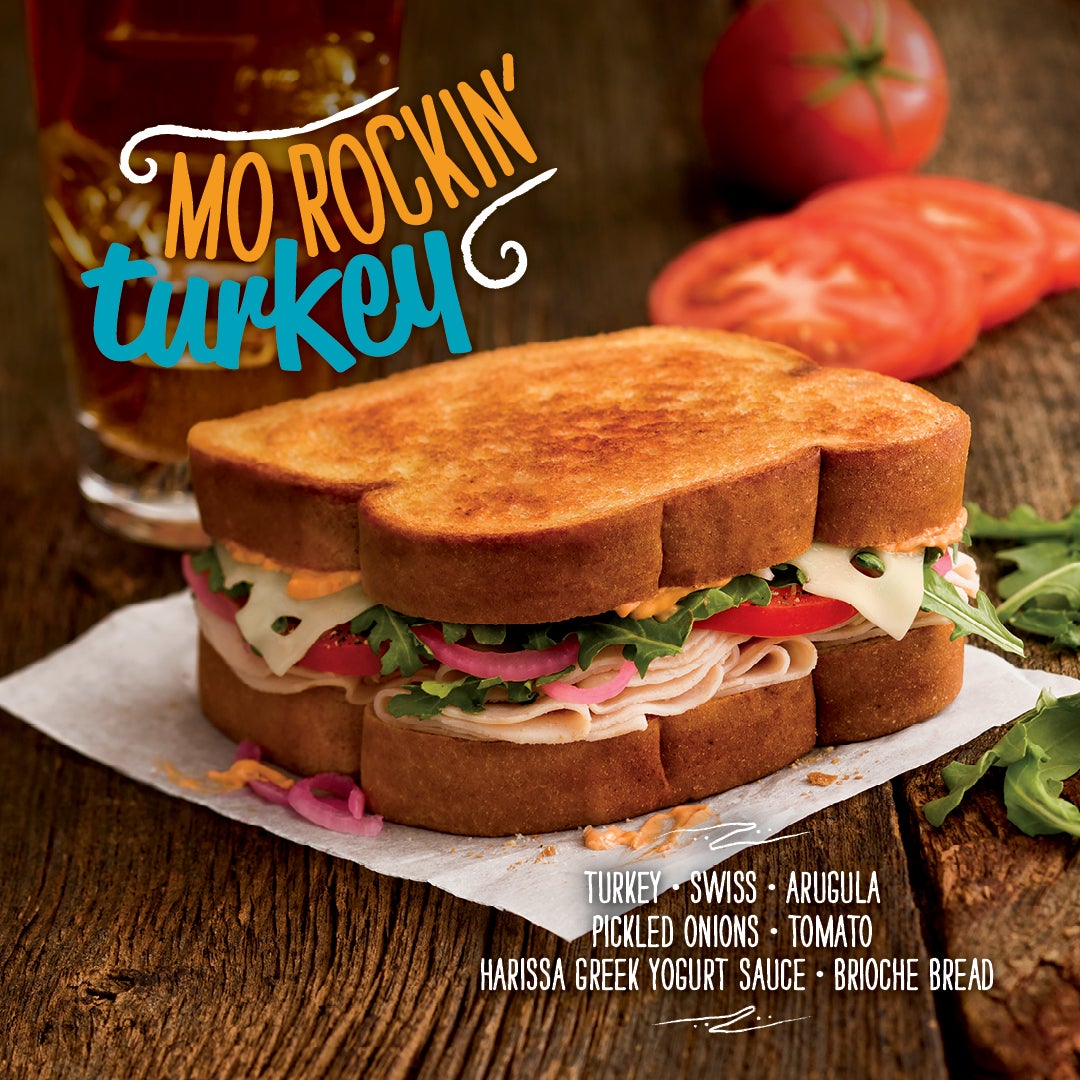 The harissa is mixed with cool and creamy Greek yogurt, creating a distinctive, craveable flavor in concert with roasted turkey, Swiss cheese, fresh arugula, seasoned tomatoes and house-pickled red onions on toasted brioche bread.
"Our seasonal menu offers a culinary adventure that delivers a perfect kick of spice and taste," said Bruegger's Bagels Vice President of Marketing Judy Kadylak. "We're also bringing back seasonal favorites like our French Toast coffee, which has the comforting flavor and aroma of buttered French toast with a touch of cinnamon, drizzled with maple syrup."
The winter menu will be available through April 4, 2017 at participating Bruegger's Bagels locations.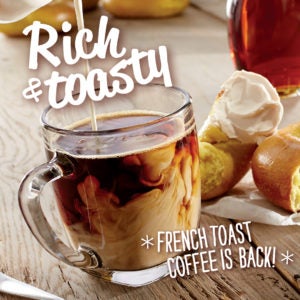 About Bruegger's Enterprises, Inc.
Bruegger's Enterprises, Inc. (BEI), a leader in the fast-casual restaurant segment, operates 270 Bruegger's Bagels bakeries in North America. Renowned for its authentic fresh-baked bagels, the chain also offers a wide variety of freshly prepared breakfast and lunch options made with high-quality, simple ingredients served with its unique brand of hospitality. Bruegger's Bagels is dedicated to the communities it serves and supports charitable causes locally and nationally. BEI's parent company, Groupe Le Duff, SA, is the world's second-largest company in the bakery-cafe sector. Founded in 1983, BEI is headquartered in Dallas. For more information, visit https://www.brueggers.com/, follow Bruegger's on Facebook, Twitter, Instagram and Pinterest, and click here to sign up for the eClub to receive news and special offers.
Media Contact:
Sara Hundley or Heather Byrd
24-hour Media Line: 817-329-3257
sh@spmcommunications.com
heather@spmcommunications.com

Back to main