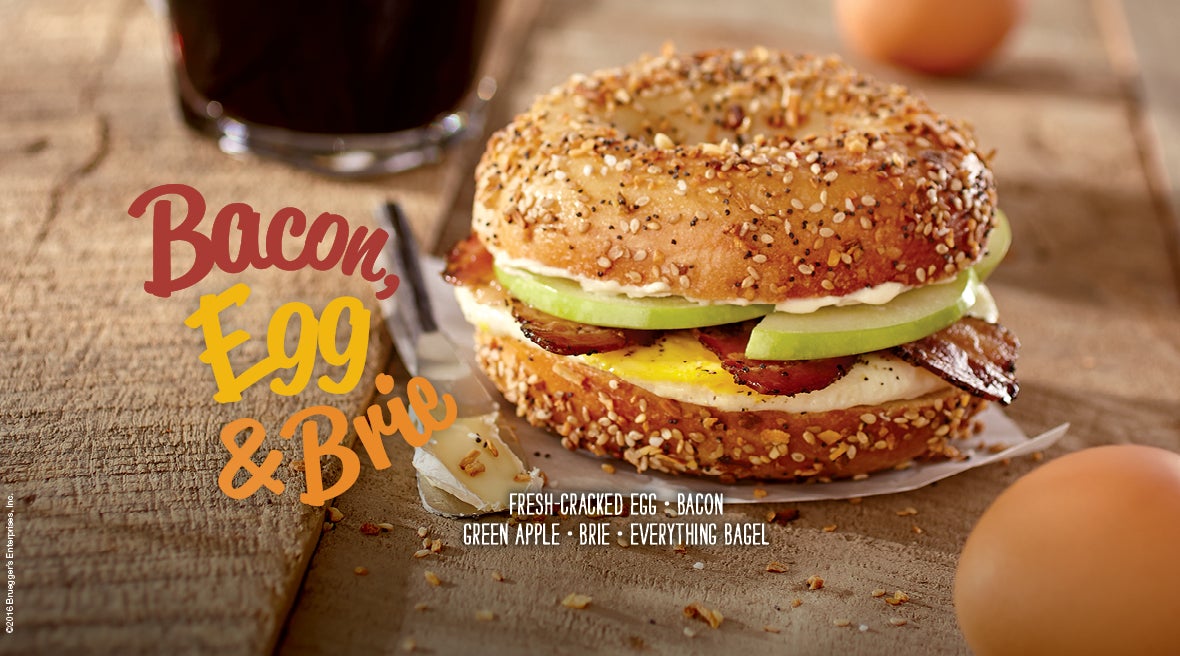 Celebrate the new spring menu and debut of 20-hour cold brew coffee from Bruegger's Bagels, a bakery chain known for its freshly baked, authentic New York-style bagels, signature egg sandwiches and coffees.
Refreshing new Cold Brew Coffee, made from small batches of artisan-roasted, triple-origin Aztec Organic coffee beans, is steeped for 20 hours, creating a smooth beverage with hints of citrus and caramel, and served over ice.
For breakfast and beyond, the Bacon, Egg & Brie sandwich blends the sweet and savory flavors of fresh-cracked egg, peppered bacon, sliced green apples and creamy spreadable Brie on a flavorful Everything bagel or any of the bakery's 15-plus bagel varieties. Green apple and Brie make another appearance in The Parisian, a limited-time-only sandwich that also features hardwood-smoked ham on butter-toasted wheat bread.
"Our new spring menu is all about fresh flavors, from the classic pairing of green apples and Brie to our new Cold Brew Coffee," said Bruegger's Bagels Vice President of Marketing Judy Kadylak. "We're also bringing back seasonal favorites that our customers look forward to enjoying every year."
Returning favorites this spring include Sea Salt & Caramel Coffee, which is available hot or iced. The Ranch Bagel also returns with all the familiar flavors of ranch dressing – tangy buttermilk, sour cream, salt, garlic, onion, chives, parsley, dill, black pepper, paprika and ground mustard seed. The Ranch Bagel pairs perfectly with the cool cucumbers and zesty dill in Cucumber Dill Cream Cheese.
The new spring menu items are available at participating Bruegger's Bagels locations nationwide through June 14.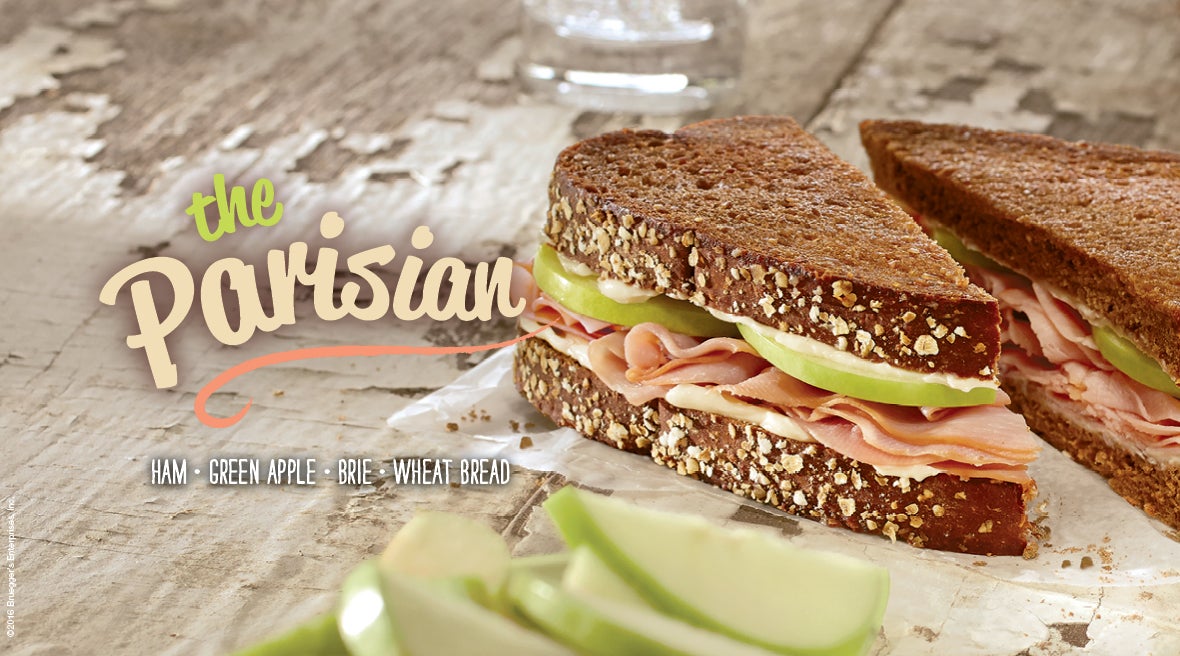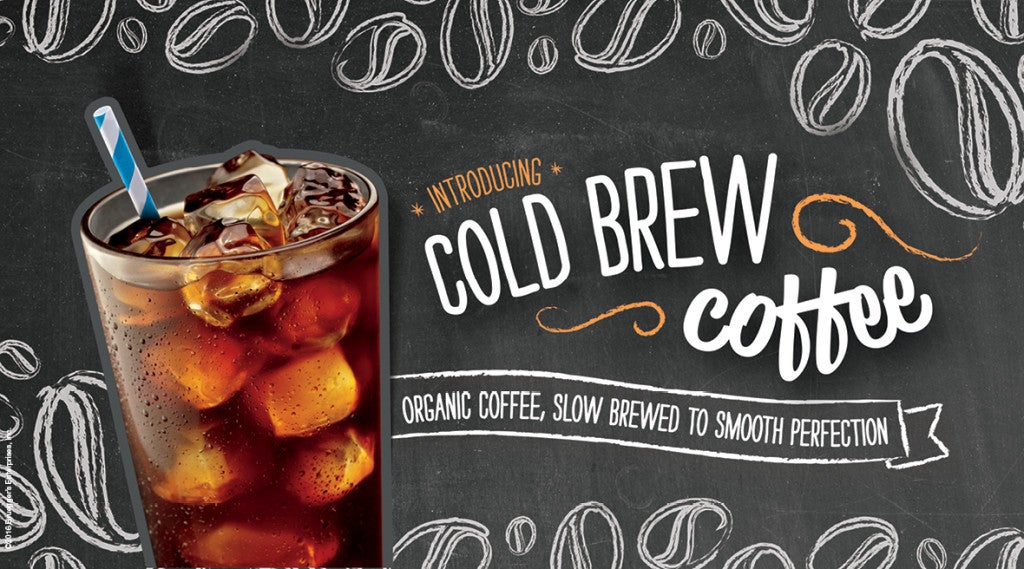 About Bruegger's Enterprises, Inc.
Bruegger's Enterprises, Inc. (BEI), a leader in the fast-casual restaurant segment, operates 275+ Bruegger's Bagels bakeries in North America. Renowned for its authentic fresh-baked bagels, the chain also offers a wide variety of freshly prepared breakfast and lunch options made with high-quality, simple ingredients served with its unique brand of hospitality. Bruegger's Bagels is dedicated to the communities it serves and supports charitable causes locally and nationally. BEI's parent company, Groupe Le Duff, SA, is the world's second-largest company in the bakery-cafe sector. Founded in 1983, BEI is headquartered in Dallas. For more information, visit https://www.brueggers.com/, follow Bruegger's on Facebook, Twitter, Instagram and Pinterest, and click here to sign up for the eClub to receive news and special offers.
Media Contact:
Sara Hundley or Heather Byrd
24-hour Media Line: 817-329-3257
sh@spmcommunications.com
heather@spmcommunications.com

Back to main