Bruegger's Bagels, known for its authentic New York-style bagels and signature egg sandwiches, launches its new summer menu today, adding two flavorful new menu items and bringing back seasonal favorites to the classic Bruegger's Bagels menu.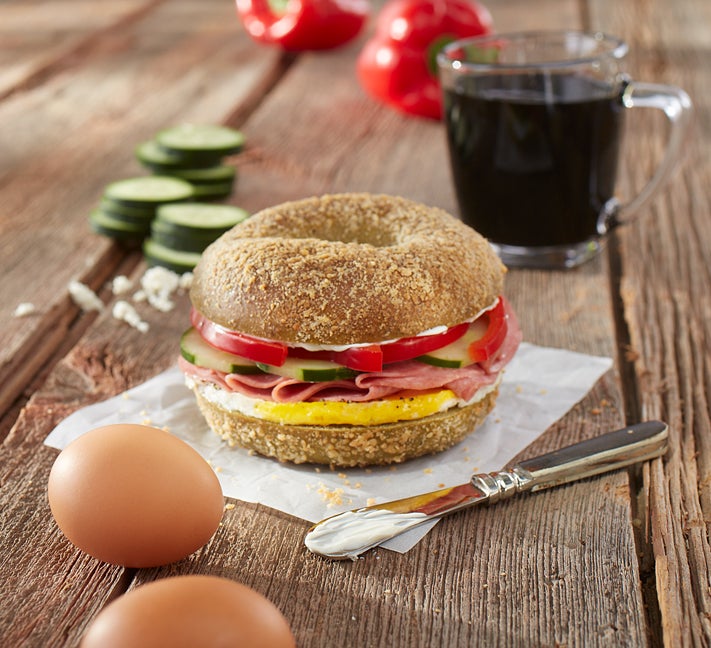 At breakfast, the new Mediterranean Sunrise – a hearty sandwich with fresh-cracked egg, Genoa salami, red peppers, cucumbers and feta cheese on the new limited-time-only toasted Spinach-Parmesan bagel – blends many traditional ingredients from sunny Greece. On the lunch menu, the new Greek Goddess is piled high with roasted turkey, feta cheese, fresh tomatoes, cucumbers, spicy arugula and champagne vinaigrette on butter-toasted potato bread, bringing a sea of flavor.
Either Mediterranean-inspired sandwich pairs perfectly with Bruegger's Bagels' new organic 20-hour cold brew coffee and summer's annual, limited-time-only coconut coffee, available hot or iced.
"Our summer sandwiches, featuring cool cucumber and tangy feta, bring the bright, refreshing flavors of summer to our menu in an innovative way," said Bruegger's Bagels Vice President of Marketing Judy Kadylak. "We bring that seasonal theme all the way through with our coconut coffee and light, Greek yogurt-infused cream cheese spread."
Another seasonal return to the Bruegger's Bagels menu is Whipped Blueberry Greek Cream Cheese & Greek Yogurt, which adds yogurt to the mix for a lighter, easier-to-spread texture with four times the protein and half the fat of traditional cream cheese. Its tangy, creamy flavor complements any of the bakery's 15-plus bagel varieties.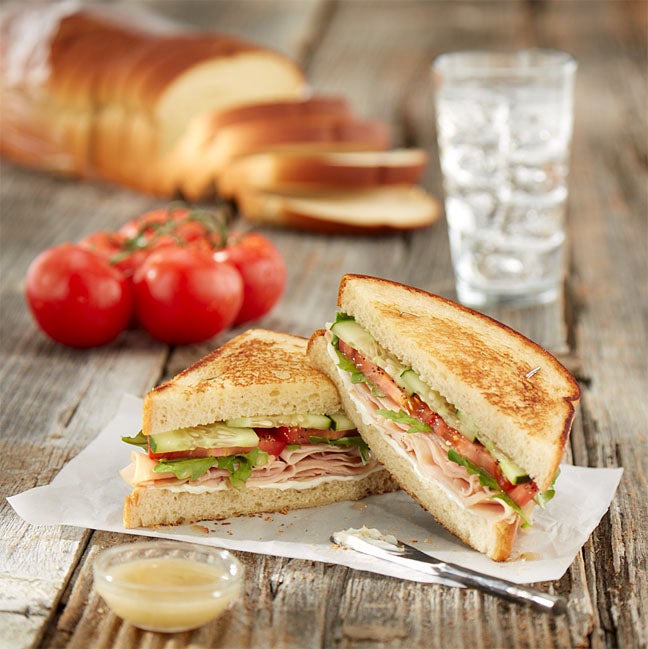 The summer menu will be available through Sept. 13 at participating Bruegger's Bagels locations.
About Bruegger's Enterprises, Inc.
Bruegger's Enterprises, Inc. (BEI), a leader in the fast-casual restaurant segment, operates 290 Bruegger's Bagels bakeries in North America. Renowned for its authentic fresh-baked bagels, the chain also offers a wide variety of freshly prepared breakfast and lunch options made with high-quality, simple ingredients served with its unique brand of hospitality. Bruegger's Bagels is dedicated to the communities it serves and supports charitable causes locally and nationally. BEI's parent company, Groupe Le Duff, SA, is the world's second-largest company in the bakery-cafe sector. Founded in 1983, BEI is headquartered in Dallas. For more information, visit https://www.brueggers.com/, follow Bruegger's on Facebook, Twitter, Instagram and Pinterest, and click here to sign up for the eClub to receive news and special offers.
Media Contact:
Sara Hundley or Heather Byrd
24-hour Media Line: 817-329-3257
sh@spmcommunications.com
heather@spmcommunications.com

Back to main