667 VFW Pkwy
Chestnut Hill, MA 02467
Hours of Operation
Mon – Sun:

6:00am – 5:00pm
Holiday hours will vary.
Get Directions
Bruegger's is proud to be a 2017 partner of Social Boston Sports!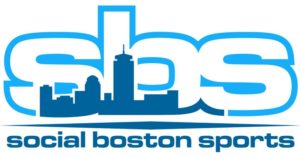 Everyone knows that New York City is the home of the best-tasting, most authentic bagels anywhere. So when the idea for Bruegger's was born in in 1983, the first thing we did was head for the Big Apple.
Now in our 35th year, Bruegger's Bagels operates more than 280 bakeries in 26 states, the District of Columbia and Canada. The menu has grown to include sandwiches for breakfast and lunch, garden-fresh salads, hearty soups, desserts and custom-roasted coffee — but the essence of Bruegger's hasn't changed. We're still committed to serving genuine New York-style bagels and real made-in-Vermont cream cheese. Because that's not just what we do; it's where we come from.