Paul Carolan, President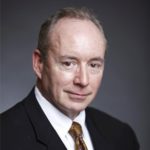 Prior to taking on the role of president at Bruegger's Bagels, Paul Carolan served as chief development officer for Le Duff America, the parent organization to Bruegger's Bagels, la Madeleine Country French Café, Brioche Dorée, Mimi's Cafe and Timothy's Coffee.
Carolan has held top development positions at Einstein Noah Restaurant Group, Inc., Aramark and Sun Capital Partners, a private equity investing company with holdings that consist of more than 1,900 restaurants.
A certified public accountant (CPA) and graduate of Virginia Tech with a degree in Accounting, Carolan and his wife, Jill, reside in Ft Worth, Texas.
Judy Kadylak, Vice President of Marketing
Restaurant advertising and marketing veteran Judy Kadylak has served as Bruegger's Bagels vice president of marketing and culinary since 2011, overseeing the company's marketing and culinary functions.
Kadylak came to Bruegger's Bagels from the agency world, where she focused on food and restaurant accounts. Before that, Kadylak led PR and marketing efforts for 10 years for Chipotle Mexican Grill's NE/Central region.
A summa cum laude graduate of Franklin University in Columbus, Kadylak holds a Bachelor's Degree in Business Administration and Marketing.
Kathy Buckley, Vice President of Finance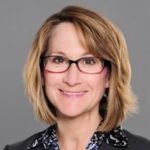 Kathy Buckley joined the Bruegger's corporate leadership team in early 2016, bringing with her an extensive career as an executive leader in finance and business operations for leading national retailers, as well as financial institutions such as Deloitte and KPMG.
After receiving a Bachelor's Degree in Accounting from Saint Bonaventure University, Buckley received an MBA in Business Administration and Management from Michigan State University.