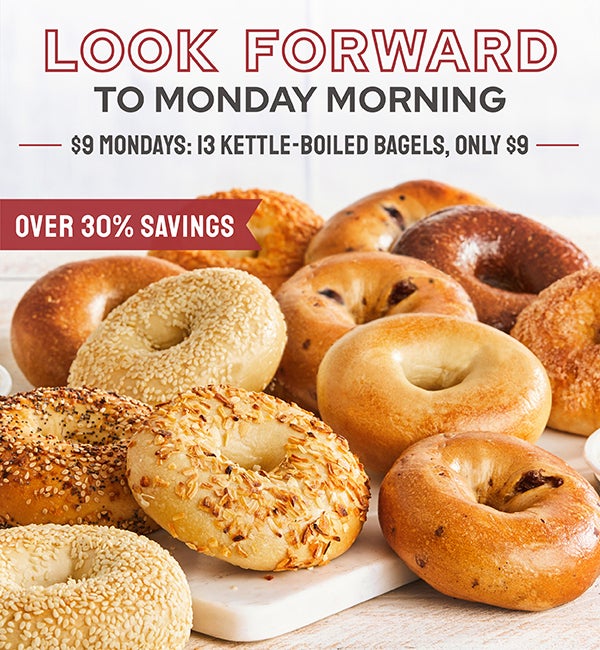 Attention Loyalty & Non-Loyalty Members!
For a limited-time, get 13 fresh-baked bagels for only $9 on Mondays. You'll make everyone's day!
This exclusive offer is for Bruegger's Inner Circle Rewards members only so sign-up today and start taking advantage of this amazing deal. You'll enjoy the best bagels and cream cheeses in town for fraction of the cost.
Join here, or download the mobile app and don't forget to invite your friends. You'll never want to pay full price for a bagel again!