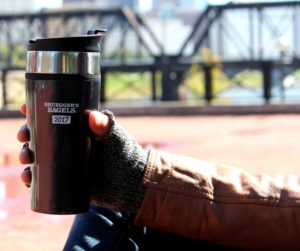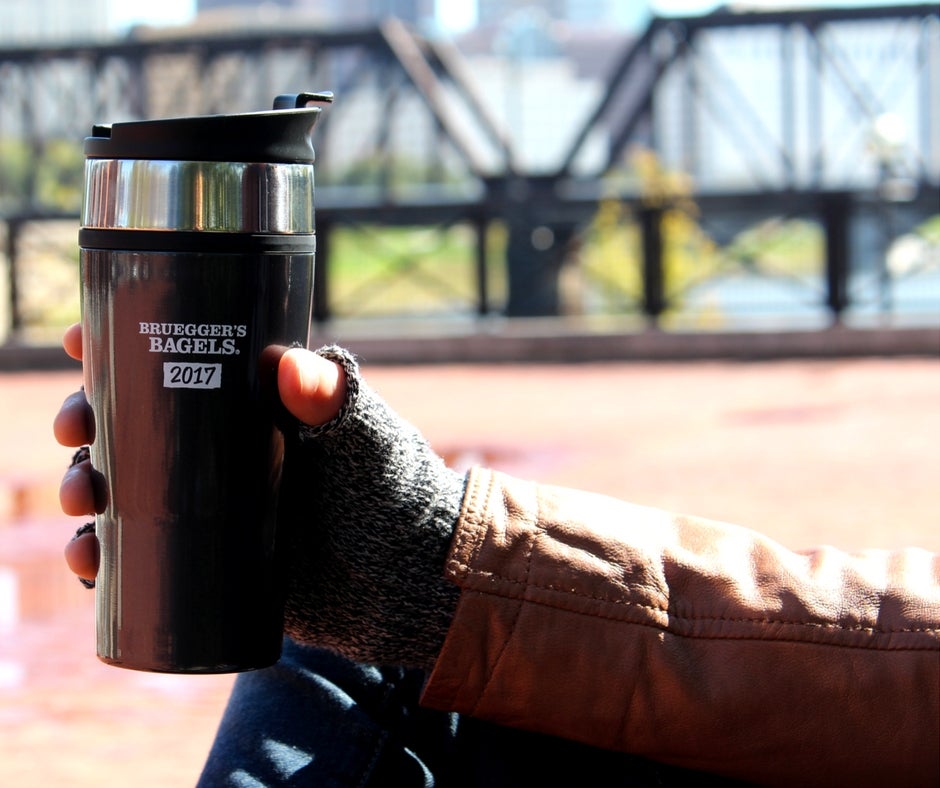 Guests who purchase a 2017 Bottomless Mug will receive free coffee, tea and soda for the remainder of 2016 and throughout 2017, potentially saving hundreds of dollars throughout the year!
Additionally, Bottomless Mug members receive exclusive monthly deals on our delicious menu items like bagels with cream cheese, sandwiches, soups, and salads!
Bottomless Mugs go on sale November 2, 2016 through January 31, 2017 (or while supplies last). Contact your local Bruegger's Bagels today for participation details! Click here to find your nearest location.
A Few More Details
The mug entitles the owner to one refill per 30 minute interval.
Free beverage includes drip coffee, tea, or soda only. Espresso drinks, smoothies, juices, and other specialty beverages are not included.
Hot chocolate and/or chai tea may be included in some, but not all bakeries. Check with your local bakery for details.
You must use your 2017 Bottomless Mug to receive your beverage.
We will not give refills in personal mugs or in cups in the bakery.
The mug is non-transferable and can only be used by the owner.
No refunds will be given for any reason.
We reserve the right to revoke Bottomless Mug club membership at any time with a proportionate refund.
We are not responsible for lost or stolen mugs.
The mug may be used at participating bakeries only. Some locations do not participate in the Bottomless Mug program and do not honor mugs.
The mug is not redeemable at Bruegger's/Caribou co-brand locations.
Use of the mug constitutes acceptance of these terms and conditions.
Taking Care of Your 2017 Bottomless Mug
To clean your mug, carefully hand wash all parts in warm, soapy water.
Do not use bleach or detergent containing chlorine.
Do not clean the mug in the dishwasher.
Do not put the mug in the microwave.
Replacement lids are available upon request.